Special Offer!
We offer a free Electrical Power Point conversion to USB (valued at $297) on all jobs over $1000.
Skilled & Experienced

Electricians in Elizabeth Bay
Scott Electrics are a team of electricians in Elizabeth Bay dedicated to providing a fast and reliable electrical service in the Eastern Suburbs and Greater Sydney regions. Together, we bring more than 75 years of electrical expertise to the table where each team member is licensed and insured for your safety and peace of mind.
Our promises to you are simple:
We show up on time

We are clearly identifiable by our clean uniforms

We provide guaranteed fixed prices, and

Do things right – the first time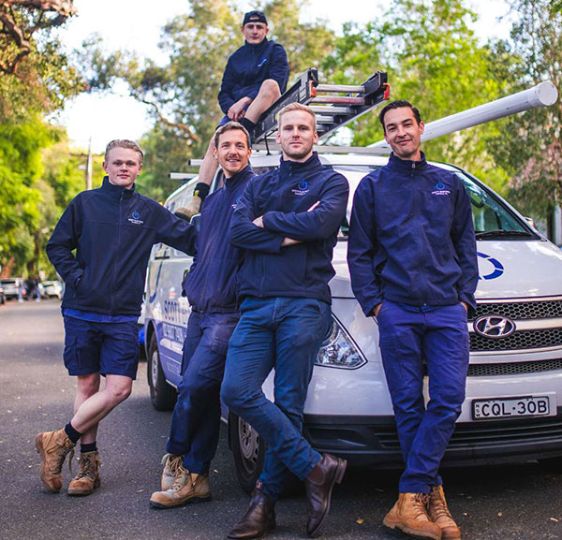 The Best Elizabeth Bay Electricians
In the modern world, electricity is what keeps everything going. It's what ensures that you can get hot water, keep food products cold, prepare your food, keep your home heated or cooled down depending on the temperature, and with a lot of jobs, electricity is also what allows you to do your work. Just try to imagine what your life would look like without it. Even a small aspect of your electric system having a problem can become a huge inconvenience and disruption to everyday life. That's why you want to be able to get an electrician to sort it reliably and quickly. And if you're looking for that kind of electrician in Elizabeth Bay, you've found the right place.
At Scott Electrics, our team consists of highly trained and fully qualified professionals offering Sydney electrical services to residential, commercial, industrial and strata buildings. We guarantee a quick and reliable service and an effective solution using quality spare parts to ensure you don't get a quick fix. When you need an electrician in Elizabeth Bay, call Scott Electrics.
Professionals Emergency Electricians Throughout Elizabeth Bay
A bit of DIY is a great way to save money, and in a lot of cases it works, like if you want to repair a piece of furniture or get a nice present for someone's birthday. Electricity is a bit different. Aside from being an important part of our everyday life, fiddling with electricity can be outright dangerous and cause accidents, injuries and fires if you don't know what you're doing. Make a wrong move and electrocute yourself or cause damage to your electrical system which could result in a fire in the future. Besides, it's hard for a layperson to tell what the problem is and know how to fix it. If you do it wrong, you'll end up with a quick fix that can make it even harder to solve the issue in the future or waste your time on something that doesn't work at all. Changing a lightbulb is something you can definitely do yourself, but we strongly recommend hiring an Elizabeth Bay electrician for other jobs. A qualified professional knows exactly what to do. We will be able to tell what the issue is, and we'll know how to fix it in an effective and sustainable way with no risk to your home or family. Don't waste your time, money and effort on trying to fix it yourself or letting that ever-helpful family member give it a go, call in the experts instead.
A Wide Range of Electrical Services in Elizabeth Bay
We offer electrical services in Elizabeth Bay for residential, commercial, industrial and strata properties, that include everything from electrical installations in Sydney and safety inspections to repairs and emergency electrical services in Elizabeth Bay. There's no job too big or small. Whether you want to have a ceiling fan installed safely or need urgent help with any electrical issue, we can be there in a heartbeat. Our quick response times and 24/7 opening hours also make us the ideal choice when you need an emergency electrician in Elizabeth Bay.
If you need electrical help in Elizabeth Bay, don't hesitate to choose Scott Electrics. Call us on 02 9807 7408 or use the form on our website to request a quote. Read Less
We use cloud-based software which sends an email and/or SMS booking confirmation once you book the appointment with a friendly reminder 24 hours prior.
When the electrician is on the way, the customer will receive an SMS with an exact arrival time and a link to track their arrival in real time using GPS (kind of like a Dominoes pizza driver).
All vehicles are kitted out with overshoe protectors and "Tidy Tradie" work mats to keep floors clean when we are inside. All vehicles carry dust sheets, wipes and general cleaning products in the "make good box" as well as a commercial grade vacuum.
Electricians will provide and explain solutions and advise costs before they start the work.
Once work is completed and the property vacuumed and cleaned, an invoice is generated and reviewed with the customer on an iPad.
When satisfied, we can collect payment via card at the time of invoicing or if more convenient we can send the invoice to you (or your strata/property manager to be paid at the earliest convenience).
We keep a detailed record of before and after photos.
Our Guarantees
We have a reputation for excellence, providing flexible and prompt residential and commercial electrical solutions throughout Eastern Suburbs Sydney and the surrounding areas.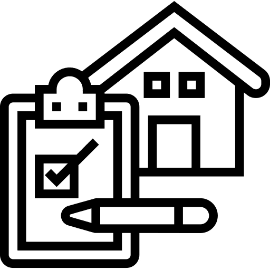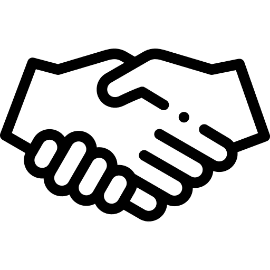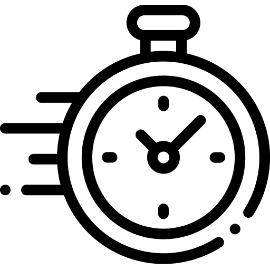 Why Choose
Scott Electrics
What Our Clients Are Saying…

Really satisfied with the service from Scott (yes, a guy called Scott works for Scott Electrics) in installing lights and a new cable/socket. Professional, cheerful and thorough. Great verbal and text communication from the organisation throughout, including advance warning to juggle the appointment timing. Will definitely use again.

I highly recommend Scott Electrics as professional, punctual, clean, knowledgeable and responsive tradesmen. They provided an onsite quote within 24 hours of my call and completed the job without a hitch. Thankyou Michael and Tom for your great work, it was a pleasure dealing with you and we will definitely be using Scott Electrics again.

I have used this company twice now and both times the service has been amazing both in 2020 and 2021. Thomas was very friendly, professional, efficient and got the job done! Kept me updated throughout the day to advise of arrival time aswell. Thank you, Scott Electrics!
Request a Quote Within 24 Hours