One of the primary reasons why Eastern Suburbs homeowners are severely limited in what they can do with their electrical wiring and components is to ensure the safety of everyone involved and who lives in the home. But hiring an electrician to install your appliances isn't the only way you can protect your house.
Installing safety switches on older circuitry is a great way to add another layer of protection against electrocution and fire hazards. And while this sounds like a great idea, you'd be surprised that only a third of Australian homes have the right protections in place.
While new and recent builds may be protected due to updated legislation, older homes are at risk if they don't have the switches in place.
To help protect your home, turn to the pros at Scott Electrics. We have over 75 years of experience upgrading and protecting homes with the most up-to-date requirements for sub-circuits. Since 2016, we've provided homes across Sydney with the upgrades they need to feel safe and secure with the electrics in their older homes.
Call us on 02 9807 7408 to book an appointment and upgrade your home's safety.
What homes require a safety switch?
According to updates to the AS/NZS 3000:2018, all new homes are required to have a safety switch installed along with final sub circuits and switchboards. These are critical components that help protect circuits from overloading and causing fires or other dangers to people inside a home.
There are three types:
Residual Current Devices: Protect people by tripping power if someone comes in contact with a current.
Circuit Breakers: Protect homes by cutting power if a circuit becomes overloaded to prevent a fire.
Residential Current Breaker with Over Current: Protects against both electrical shock and fire risk.
If your home is a recent new build, you can ask your electrician to confirm that you have the switch already in place. However, for older homes, it is up to you as a homeowner to have your electrics upgraded. While not required, this small step can be a big way to protect your home and loved ones from danger. What's more, licensed and insured electricians should be able to retrofit your existing set up to add this safety feature for you.
Keep in mind that if you have work done on circuitry or a panel for other reasons and you do not have a safety switch already, your electrician will be obligated to upgrade you. They should be able to tell you of this requirement when they provide you with an estimate for your actual project work. This is required under the updated Australian Standards as another means to help protect homes and homeowners.
How a safety switch protects you and your home
In short, they shut off the electrical supply when they detect a leakage. A leakage is when the current leaves the circuit and grounds out to the earth. In accidents in the home, this leakage can be caused by a current flowing through a person, otherwise known as electrocution.
The safety switch will sense this interruption and immediately cut the electrical supply by tripping. So while you might experience a small shock (which is admittedly unpleasant), the current will be stopped before you suffer from extreme electrocution that could land you in the hospital or worse.
How long does it take to add a safety switch to a switchboard?
Replacing or adding a safety switch takes just a few hours depending on the condition of the circuitry already in place. Factors that can make the process take a bit longer include:
Inadequate room on the board to add the switch

Incorrectly labeled cables on the board

Presence of asbestos on the meter panel

Poor condition of existing cables
If any of these are present, the electrician will notify you and also update any estimates for time and pricing since the extra work involved will likely affect both.
Are the installation or upgrade expensive?
Considering how much extra protection this will give you and your home, the cost is well worthwhile and not likely to break the bank, either. Where the installation is straightforward and no other problems come up, you can expect to pay between $175-$275 for an installation or replacement.
Keep in mind that safety switches are per-circuit. So you will likely need to purchase and have more than a few installed to adequately protect you and your home.
Safety comes first and foremost at Scott Electrics
Whether installing safety switches in your home or swapping out a ceiling fan, safety is the utmost priority for the team at Scott Electrics. We do every job right the first time and back our work with an extra warranty so you can feel confident in a job well done. We also use high-quality, Australian made products whenever possible.
Your new safety switches will come backed with the Scott Electrics difference in warranty with an extra year added onto whatever the manufacturer offers. We also provide detailed, transparent quotes so you are crystal clear on exactly the scope of work and what it will cost to complete your upgrade.
Call us on 02 9807 7408 to learn more and request an appointment today!
Looking for more bright home solutions? Explore our services below:
Frequently Asked Questions About Safety Switches in Sydney
Is a safety switch the same as a circuit breaker?
No. A circuit breaker is designed to protect the equipment in your house in case there is a surge of power. What they won't do by design is protect against a human being electrocuted. This is why adding safety switches to your sub-circuits is so important for your safety.
How many safety switches are installed during an upgrade?
This will depend on the number of circuits in your Eastern Suburbs home. It's recommended that all of them be upgraded with safety switches to adequately protect you and your belongings. Your electrician will be able to provide a recommendation for best practices once they review your existing panel.
Will I ever have to replace it?
You shouldn't need to. They are designed to last and with proper testing and maintenance, your switches should last the lifetime of your home.
What do I have to do to test it?
Your local electrician can show you exactly how to run a test on your specific model. However, most come clearly marked with a test button that you can push on the safety switch itself. You can then check to see whether the electricity has been cut off to the expected appliances or devices in your home to confirm that it worked.
Do I need an electrician if I already have these switches installed?
You can tell whether or not you have switches in place by looking at your panel and looking for the test button we mentioned above. If you don't see a Test or T, then you likely just have circuit breakers on your panel. In either event, older homes can benefit greatly from a routine check up of sorts from an electrician. Ask to have your panel reviewed and recommendations made for updating it to current code. They are likely to be part of any package put together for you.
Why Choose

Scott Electrics
We have a reputation for excellence, providing flexible and prompt residential and commercial electrical solutions throughout Eastern Suburbs Sydney and the surrounding areas.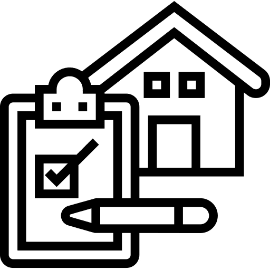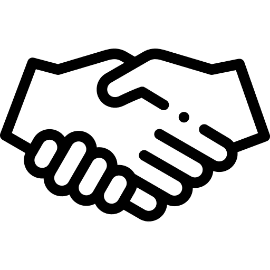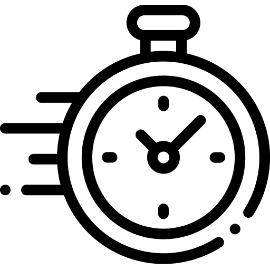 Request a Quote Within 24 Hours