Sydney's Most Trusted Emergency Electricians
Electricity plays a critical role in the comfort and functionality of all Eastern Suburbs homes and businesses. So when the power goes out, the lights flicker, or fixtures literally go haywire, you'll want to have the number of a reliable, responsive emergency electrician on hand.
That's where Scott Electrics rises to the challenge. No matter what time it is or what problem you're facing, you can call out for our 24/7 team. We'll be responsive with same day consultations and service you can count on.
Get in touch on 02 9807 7408 and get help FAST.
How to Know if You Need an Emergency Electrician in Sydney
Of course, not every electrical project is deemed an emergency. You can probably wait for an appointment to replace a ceiling fan, for example. But some tasks are clearly more urgent and require more immediate solving. Here are some of the most common emergency electrical call outs.
Issues with your switch board: This can include repetitive tripping of specific circuits which could be a sign of overload or damage.

Lights that keep flickering: This can be a sign that more is wrong than just a fixture such as faulty wiring or an overloaded circuit.

Plugs that spark when used: This is a fire hazard and should be immediately addressed for improper installation or overload.

Smoke or burnt smells from outlets: This is a clear indicator that there's faulty wiring that could cause a fire and should be dealt with quickly.
If any of the issues seem to be causing smoke, sparks, or burning smells, unplug or turn off the items associated with the electrics and call for help as soon as possible. It should go without saying since electrical work in Australia must be done by a licensed provider, but absolutely do not try to fix these problems on your own. Read More
Quality Customer Service Even in Emergencies – 24-Hour Electrician in Sydney
In any emergency, it's usually more important to attend to the problem quickly than to worry too much about other matters such as aesthetics and tidiness. Here at Scott Electrics, if you need an emergency electrician in Sydney, you get the same care and attention as you would for any other job we do. We simply do not drop our standards because the customer is desperate. Similarly, we don't inflate our prices or take advantage in any way or form. If you are calling us out in the middle of the night, you would expect to pay a premium for an after-hours electrician in Sydney, but all our costs are discussed upfront before we come to your assistance.
Here are the service standards you can expect from Scott Electrics:
We'll be with you within an hour – Guaranteed.
We'll keep you updated on progress by SMS updates if something upsets the plan but this is rare.
We'll always remember to attend smart and tidy, wearing overshoes and with clean well-maintained tools and equipment.
We'll always respect your home and take care not to create any additional issues or problems.
We'll always tidy up after ourselves by clearing away all rubbish generated and we'll vacuum the area we have worked in when we're finished.
If you need a 24-hour emergency electrician in Sydney, don't delay, give us a call now and speak to one of the team. We'll quickly assess what's required and if acceptable, we'll be with you within an hour. This service is requested on a highly regular basis and once your power supply is back to normal, you'll be relieved you called Scott Electrics. Our emergency number is a 24-hour default system that will connect you to the Duty Call Out Team for Sydney local electricians. Call Now on 02 9807 7408 to reach our 24 hour emergency electrician in Sydney. Read Less
How Long Does Emergency Electrical Service Take?
In part, this is going to depend on the provider you choose. Some tout 24/7 call in service, but that doesn't mean they'll have someone out to your home fast. Many will employ an answering service only to schedule a call out for the next day, or even later.
As you do your research on the best electricians in Sydney, be sure to ask how they handle their emergency service. Those that are tops will send someone out as quickly as possible. That's why it's also important to choose a local team that actively services your area.
What Will an Emergency Electrician Call Out Cost Me?
This is going to depend largely on when you need the help. Time of day factors greatly into how emergency electrical services price out their call out fees. For example, a same-day emergency call out during standard business hours will likely cost $225 + GST plus labour & parts. Labour rates vary depending on the time of day and there is a minimum 1 hour charge.
Choosing Sydney's Emergency Electrician Before Trouble Strikes
Other than making sure that an electrician is local and provides actual 24/7, responsive emergency electrical services, how can you know you're getting a quality provider. Start by looking at how many years they have been in business. At least 5 years is an indicator that they will have a reputation of reliability and trustworthiness.
From there, you can start to ask a series of questions. You might be hesitant to quiz a provider if you're facing an emergency situation, but these can help you make sure that the right electrician is selected for a critical job in your home.
"Are all of your electricians licensed and insured to do this work in my home?"

"Do you need to get permits and, if so, do you handle them for me?"

"What warranties or guarantees do you offer on the work you do?"

"Do you have customer references or testimonials you can share?"

"Do you offer free estimates with all service fees outlined in advance?"

"How long do you think a project like this will take to complete?"
Turn to Scott Electrics for Any Emergency Electrical Problem Throughout Sydney
When trouble strikes, day or night, you can turn to the team at Scott Electrics for help. Our curated team of electrical professionals is at the ready to help put an end to any electrical emergency that can strike your home or business.
We guarantee one-hour service for emergency call outs within and East of Sydney's city limits. And every job we do comes with completely transparent pricing including call out fees, labour rates, and supplies so there are zero surprises to add to your stress. Booking can take just a few minutes with our locally managed office team, and every customer receives SMS updates so there are no questions about when help will arrive.
For an emergency electrician here in Sydney, call us on 02 9807 7408.
Looking for more bright home solutions? Explore our services below:
Frequently Asked Questions About Emergency Electricians in Sydney
Why Choose

Scott Electrics
We have a reputation for excellence, providing flexible and prompt residential and commercial electrical solutions throughout Eastern Suburbs Sydney and the surrounding areas.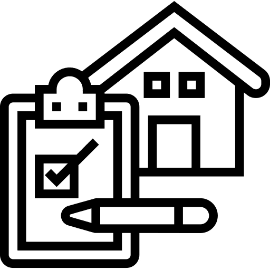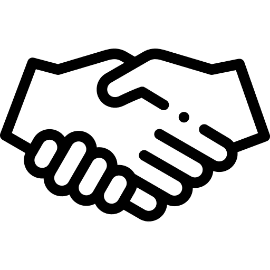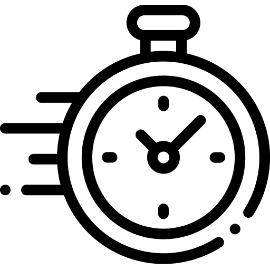 Request a Quote Within 24 Hours