Electrical installations and Repairs in Eastern Suburbs Sydney
At Scott Electrics, we provide a full range of electrical installations and repairs. Whether it's wiring up your home office to ensure you have everything you need to work from home through to cooling requirements such as air conditioning and ceiling fans for summer, we'll ensure all installations are carried out to Australian safety standards.
Ceiling Fan Installation & Repairs
For speedy ceiling fan installation in Eastern Suburbs Sydney, our team of licensed electricians will ensure you're ready to beat the heat this summer. Whether you've already purchased a ceiling fan and need it wired in, or you wish us to provide you with an energy-efficient, high quality fan at cost, we're happy to help. We'll turn up when we say we will and take extra care to clean up after ourselves.
Power Point Installation & Repairs
We are able to install new power points and relocate existing power outlets so you have easy access to power at your fingertips with no need for dangerous trip hazards like extension cords or overloading power boards.
If you own an older style heritage, federation or Art Deco property, it's quite common for them to only have one or two power points in each room and not always in the most accessible places. Today's modern kitchens need multiple power points to power small appliances like coffee machines and air fryers—as do home cinemas and garages that also double as workshops.
In addition to electrical fault finding and repairs, Scott Electrics provides cabling for phone lines and ADSL/NBN so you can have access to phone, TV and internet in any room of your house. Whether you want whole house audio systems with in-ceiling and in-wall speakers or voice-intercoms so you can speak to anyone throughout the house, you can soon be enjoying state-of-the-art technology throughout your home.
Hot Water Installation & Repairs
New home hot water installations and hot water upgrades in heritage, federation and Art Deco buildings are no match for our electrical team. At Scott Electrics, repairing hot water systems is second nature, We are skilled in a diverse range of hot water systems and brands. We understand access to hot water at the touch of your fingers is a must for commercial kitchens, schools, restaurants, offices and families, so we'll give your job priority. Our electricians carry the most commonly replaced parts for leading brands in their fully equipped vans for speedy repairs.
We install home security systems and alarms using the latest technology giving you the capabilities of activating or deactivating your alarm system using your smartphone. You can even see who's on your doorstep when you're not home. From motion-sensing technology that can tell the difference between the family pet and an intruder to CCTV cameras and voice intercoms, call Scott Electrics, your home security electricians.
If your circuit breakers trip when you've got too many appliances running, your lights flicker on and off or your house was built prior to 1990 and the switchboard has never been upgraded. Contact our team for a home switchboard upgrade. We also troubleshoot switchboards for multi-storey apartment buildings, schools, shopping malls, restaurants, hospitals and aged care facilities.
Our Sydney Electricians Install And Repair
Appliances

3-in-1 Bathroom Fans

Exhaust Fans

Extra Power Points

Phone Lines

Hot Water

LED lights

Smoke Alarms
Ceiling Fans

Kitchen Rangehoods

Light Dimmers

CCTV Security

Wi-Fi

Lighting

Surge Protectors
Do Electricians Install Smoke Alarms?
Yes, Electricians install smoke alarms and can carry out testing. In fact, smoke alarm installation must be carried out by a licensed electrician
It is law in New South Wales for you to have at least one working smoke alarm installed on every level of your home. This also includes any residential building where people sleep such as rental properties, granny flats, prefab buildings, caravans and campervans.
Do Smoke Alarms Need To Be Hardwired In NSW?
All smoke alarms installed in NSW must meet the requirements of Australian Standard AS 3786. Fire and Rescue NSW and Scott Electrics recommend the installation of hard-wired smoke alarms connected to a home's electrical system with a battery back-up power supply. Strobe light or vibrating pad alarms are available for people who are deaf or hard of hearing.
At Scott Electrics, our team is well-aware of all legal requirements for installation of smoke alarms and can strategically place them so they aren't triggered by burnt toast or steam from a hot shower.
Can You Provide The Smoke Alarms For Me?
We are able to purchase smoke alarms for you, or install ones you've already purchased. Protect your home and loved ones with the latest in smoke alarm technology.
Why Choose

Scott Electrics
We have a reputation for excellence, providing flexible and prompt residential and commercial electrical solutions throughout Eastern Suburbs Sydney and the surrounding areas.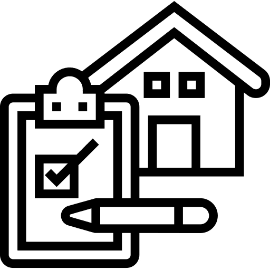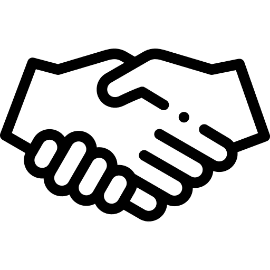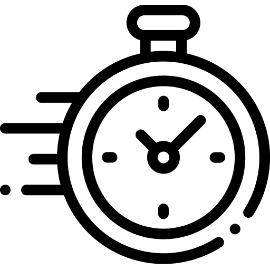 Request a Quote Within 24 Hours