Data Cabling Specialists Sydney
A new and recent addition to the range of an electrician's skills is that of installing data cabling into business premises and perhaps large homes. This work is certainly not for the inexperienced and requires analysis and quality pre-planning. There are many different grades or categories of data cable and it's easy to get the specification wrong, meaning that problems could occur if your system is not futureproofed. Take the smart route and only request quotes from capable data cabling installers like Scott Electrics.
Supplying Superior Quality Data Cabling Services to Sydney Businesses
Data cable installation in Sydney and anywhere else in Australia is governed by Data Cabling Standards. These ground rules stipulate how cables are brought into buildings, the quality of the entrance facility, the size and specification of the communications room and the cabinets inside of it. Then there's the consideration of each workspace and how the cables are protected and laid to the termination point. We have great standards in Australia, making us world leaders for so many technologically driven businesses. Getting the workplace correctly data-specified is critical in a competitive business world.
How to Find a Data Cabling Electrician in Sydney
So who installs internet cables? For that you will want a qualified and certified professional electrician. If you need help with data cabling in Sydney, you will already know about the importance of choosing the right electrician to help you. They must be able to comply with all Data Cabling Standards, and have the knowledge and experience required to go above and beyond those guidelines and provide a quality service. When you're comparing Sydney electricians and choosing which one to trust with your data cabling needs, here are some questions you should ask them;
How many years of experience do you have with data cabling?
How many clients have you helped with data cabling?
Have you serviced businesses/buildings in Sydney?
What are your qualifications and certificates?
Do you have any reviews or testimonials from previous clients?
Asking these questions will help you figure out what levels of experience they have with data cabling installation and make sure that previous clients are happy with the service they provided.
Why Businesses are Choosing Scott Electrics for their Data Cabling Installation in Sydney
Scott Electrics has one of the most positive and fastest-growing reputations as data cabling installers. Primarily providing business and residential electrical services in Sydney, the highly qualified team here at Scott Electrics found their services being called upon more and more for data cabling in Sydney. The main reason businesses are turning to us for these prestigious projects is simply because we are total professionals from start to finish. We have carried forward from our highly praised residential approach a set of values and methods of operation that show businesses we are competent, conscientious and work to agreed deadlines and quality control measures.
From the moment you request a quotation, you will notice a difference in our approach, when compared to other service trades you may have commissioned in the past. We are totally transparent in our pricing structure and detailed in the project management plan we will produce. With Scott Electrics electricians in Sydney, you are not just getting a data cabling electrician, you get a team of project managers, making sure the project sticks to its timeline, stays within budget and causes an absolute minimum of disruption to your operations.
Choose Scott Electrics for Data Cabling in Sydney
When you need data cables installed in Sydney, Scott Electrics is one of the best choices you can make. Our services are always reliable and punctual. We're on time, every time, so you don't have to waste your time waiting for late or no-show electricians. We offer a quality service with excellent value for money, using our 75 combined years of experience and wide range of expertise to provide the best possible service. We guarantee that each team member you meet will be friendly, respectful and helpful, and we promise to always leave your space clean and safe after we're finished. We also promise that our pricing will always be transparent, with no hidden costs.
Get in Touch for a No-Obligation on-site Survey & Quotation
We are confident that if you are collecting quotations for your data cabling project, you will be considering Scott Electrics. We sit head and shoulders above the competition in so many areas, we know we'll be in the final round of candidates for your work. We have a combined 75 years of experience on hand and a set of procedures that will instil confidence in your executive team's decision to appoint us as your data cabling installers. Call us today on 02 9807 7408 or you could email us via this website. We'll get back to you straight away to start a discussion on how we can help your tech upgrade. Read Less
Why Choose

Scott Electrics
We have a reputation for excellence, providing flexible and prompt residential and commercial electrical solutions throughout Eastern Suburbs Sydney and the surrounding areas.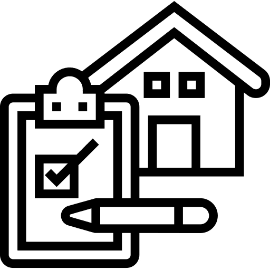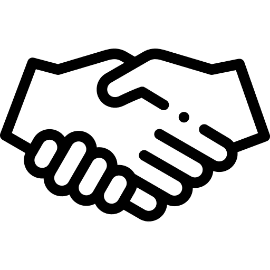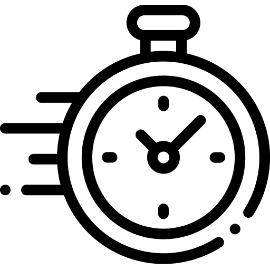 Request a Quote Within 24 Hours