Welcome to Scott Electrics
Our dedicated team at Scott Electrics provides a fast and reliable electrical service throughout East Sydney and the greater Sydney region. Together, we bring more than 57 years of electrical expertise. Each team member is licensed and insured. Our promise to you is simple; we will show up on time, wear uniforms so we're clearly identifiable, provide guaranteed fixed prices and do things right—the first time.
"We pride ourselves on our professionalism and attention to detail to all aspects of the electrical industry and adhere to the highest standards of expertise and integrity."
Our Team
Authenticity
Our team of electricians are always authentic and real. We're honest, genuine, no BS!
Responsibility
We are so sure the job we carry out will be outstanding, we guarantee our workmanship. We work together to get the job done.
Community
We pride ourselves on being good humans, who go above and beyond for our clients and fellow colleagues.
Communication
We communicate openly and honestly in a clear, respectful manner at all time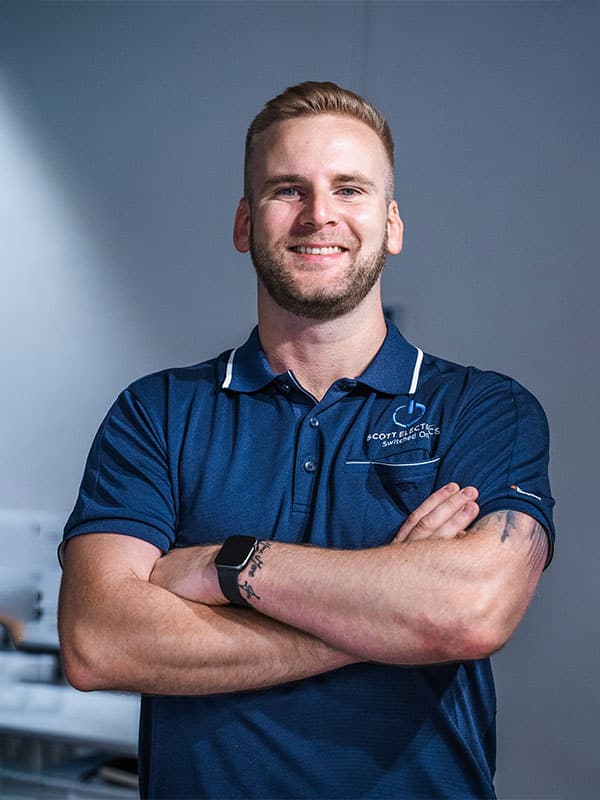 Scott McLaren
Nickname: McLaza
Job Title: Founder & Director of Sustainability
Hometown: Sydney via Ayr, South West Scotland
Scott has worked in the electrical contracting industry for all of his adult life, close to 20 years.
In five countries, two continents, both hemispheres and, across different electrical standards and building codes, Scott gained a wealth of knowledge and understanding working his way from electrical apprentice to licensed electrician, project manager and divisional manager before making the leap of faith and founding Scott Electrics in 2016.
From Jan 2023, Scott has assumed a new role as Director of Sustainability with his primary focus being renewable energies and EV Charging infrastructure.
Best Advice: You only live once but if you do it well, once is enough.
Jack Butchart
Nickname: Butch
Job Title: Service Division Manager
Hometown: Sydney
Jack is a seasoned electrician having worked on and managed some of Sydney's most impressive electrical projects. His strong morals, great communication skills and high levels of integrity make him the perfect fit to manage our Service Division.
Jack oversees the daily operations and provides guidance and technical support to our team of Electricians. Ensuring compliance is met and standards of work remain high.
Best Advice: Talk Less, Listen More.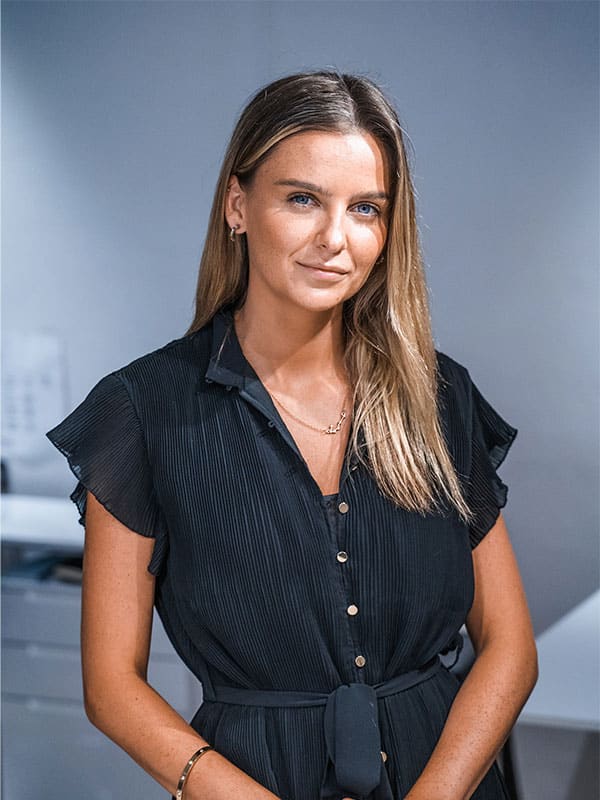 Elivier Hogan
Nickname: Olive
Job Title: Office Manager
Hometown: Liverpool (UK)
Elivier is the glue that holds it all together. Her kind demeanour and positive attitude provides our clients with the knowledge that we have their concerns under control.
A whizz with a spreadsheet and with an eagle eye for detail, there's nothing that is missed when Olive is around.
Best Advice: Always be happy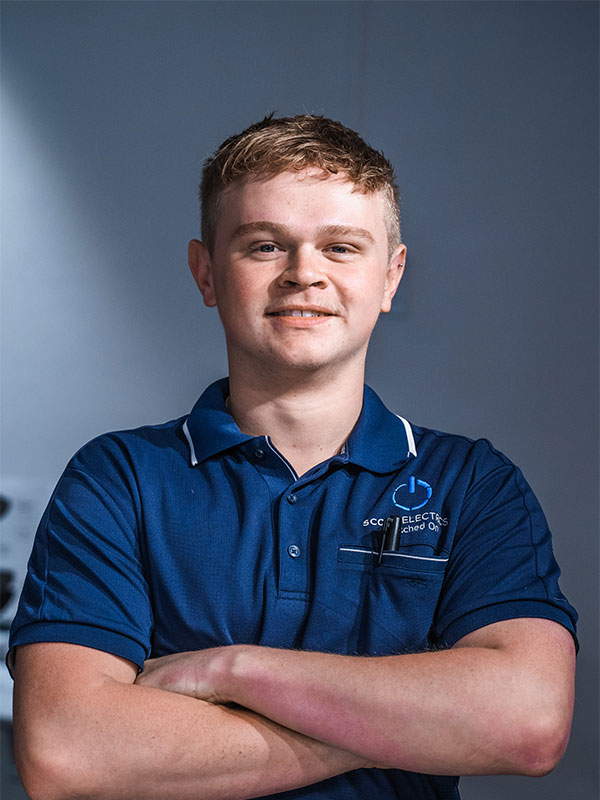 Tom McNamara
Nickname: T-Mac
Job Title: Electrician
Hometown: Sydney
Tom started with us as an apprentice and mastered his skills from the ground up under the guidance of some of the best electricians in Sydney.
The diversity of the job along with the team banter, keep Tom excited about going to work. Every day he finds himself working in a new location throughout Sydney, from multi-storey apartment buildings to heritage properties in some of the most exclusive suburbs, which means every day is different. Tom is the maestro of switchboard upgrades. 
Best Advice: Go hard or go home.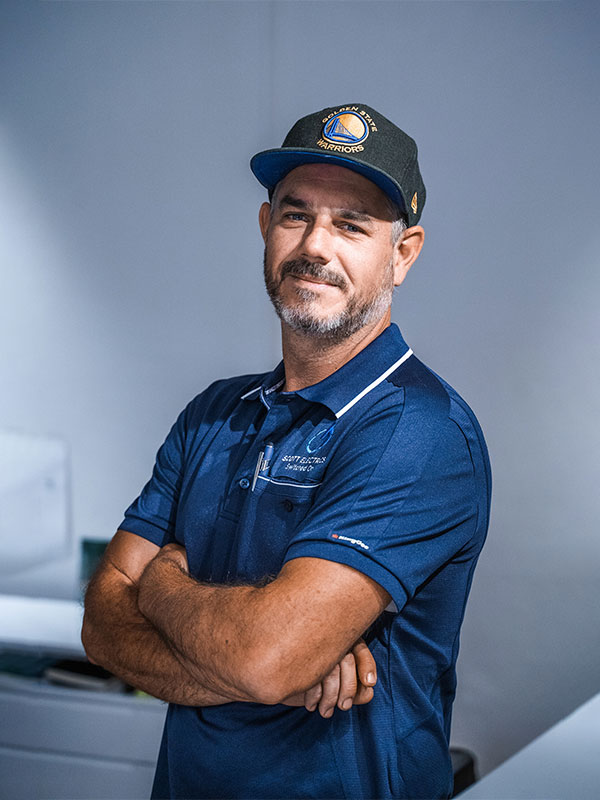 Craig Iggo
Nickname: Red Eye
Job Title: Electrician
Hometown: Ashburton (NZ)
Craig is a gun in the trade space, having worked in various roles across the industry over the years. Craig has experience working as an electrician, general maintenance technician & facilities manager which provides huge value to our Strata and FM clients.
After trying his hand in some different avenues, Craig returned to the electrical industry that he loves as a well-rounded electrician with the skillset of many other trades picked up along the way. Craig is the fault-finding King.
Best Advice: You miss 100% of the shots you leave short.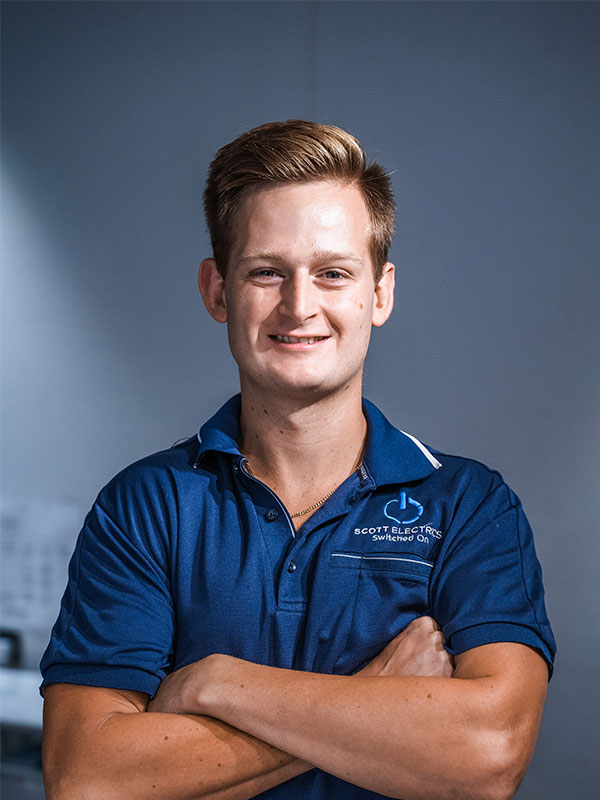 Jayden Fellas
Nickname: Jay Jay
Job Title: Electrician
Hometown: Sydney
Jayden is the latest electrician to have come up through our ranks in his apprenticeship. A fast learner with a great work ethic put him ahead of his cohort and into a strong position for early promotion.
With a keen eye for detail and a stickler for the rules, Jayden is an excellent young electrician with a bright future ahead of him in the industry. He is an asset to the team. Word on the street is that Jayden actually wrote Australian Standard AS3000:2018 in his spare time.
Best Advice: Happiness can't be bought.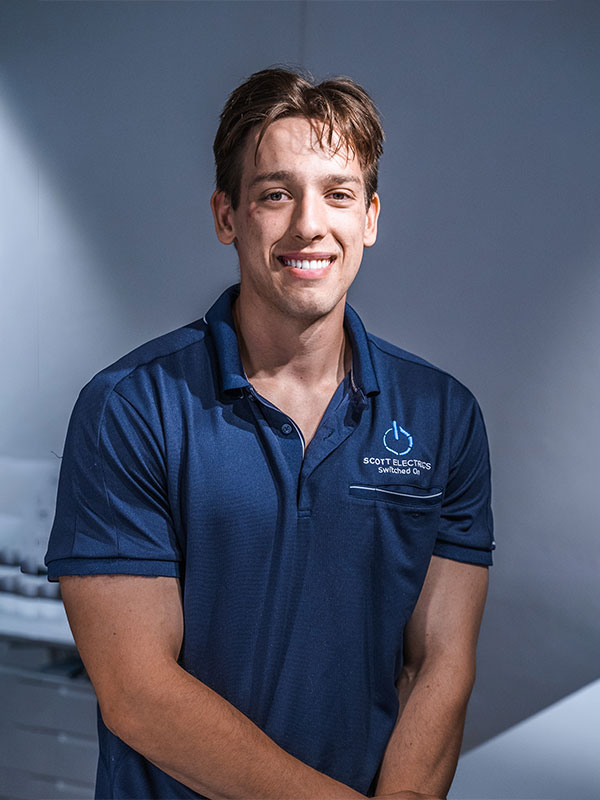 Benjamin Hasenauer
Nickname: Ben
Job Title: 3rd Year Apprentice
Hometown: Sydney
Ben came to Scott Electrics in the 2nd year of his apprenticeship seeking greater variety in the work he was doing and what he was learning.
Since joining the ranks, Ben has proven to be a hard-working apprentice with a knowledge base far beyond his years and we're excited to watch him as he matures into a fully qualified electrician over the next 12 months. Ben is a master problem solver.
Best Advice: Always wear protection (PPE)
Why Choose
Scott Electrics
Our Guarantees
We have a reputation for excellence, providing flexible and prompt residential and commercial electrical solutions throughout Eastern Suburbs Sydney and the surrounding areas.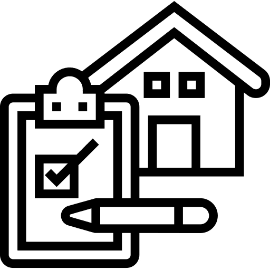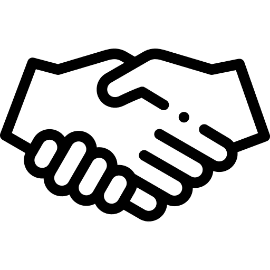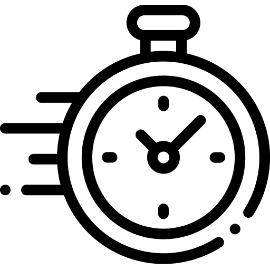 Request a Quote Within 24 Hours