Ceiling Fan

Installation Specialists
Ceiling fans are an essential part of how Sydneysiders stay cool when the temps heat up. Whether you're looking to add fans indoors or outdoors or need to replace a faulty fan, it can be tempting to want to DIY the work. However, if these are installed improperly, they can become a hazard to you and your family.
That's just one reason why regulations don't permit homeowners (or businessowners for that matter) to install their own ceiling fans. Instead, you can turn to a qualified, licensed, and insured electrician to supply and install a fan properly for you. And it will likely be much less hassle than if you had attempted it anyway.
At Scott Electrics, we provide safe ceiling fan installation for homes throughout Sydney. We're well-versed in exactly what it takes to ensure that your fan it properly installed with the right support and electrical wiring. To get a fast quote, just call us on 02 9807 7408.
Looking for

Ceiling Fan Installation in Sydney

?
It's possibly one of those jobs you've been meaning to sort out for some time now. You have a room or two that just need air to be circulating, otherwise, you just can't use them. Well done, you've taken the first step and found us here at Scott Electrics. We provide a fast, reliable ceiling fan installation service and we're ready to chat to you about it and provide a quote.
You're possibly thinking it's an easy job. It is if you're a qualified electrician in Sydney. In reality, fan installation in Sydney can have its challenges, such as anchoring through the ceiling and switch siting. This is why regulations don't permit unqualified people to fit them. It's certainly not a job for the inexperienced and can be dangerous. Thankfully, if you are worried about ceiling fan installation costs, you'll be pleasantly surprised to learn that the costs are competitive and reasonable through Scott Electrics, with prices starting at around $300.
Why Choose Scott Electrics as Your

Ceiling Fan Installer

in Sydney?
When you invite companies into your home to do work for you, you need to be confident that they are going to be trustworthy and respectful of your property. So many tradespeople don't get this most important customer service consideration. Here at Scott Electrics, we know we are more than just a ceiling fan installer: we are a guest in your home for a few hours and we will take care of everything with care and attention.
When commissioned to do work for any of our customers, no matter how large or small the job is, we promise to:
Work efficiently, turning up on time and working to an agreed timetable.
Always respect the customer's property by turning up in clean uniforms, wearing overshoe protectors and keeping our kit clean and off any furnishings.
Give accurate and guaranteed quotes which will not change.
Only install quality equipment and components that meet all regulations and quality legislation.
Get the job right first time, by listening to our customer's needs and meeting their expectations.
Tidy up everything we touch whilst we work in your home, including vacuuming before we leave.
The overriding positive comment we receive in our testimonials is about our professionalism and the care we take to put a smile on our customers' faces. Now we have this glowing reputation, we don't want to lose it and we work extremely hard to keep our customers happy.
Call us Today – We can Have That Fan Fitted in no Time at All
Scott Electrics has a team with a combined 75 years of experience, and we are growing fast. We are a fully licensed operator and accredited to the big two associations in Australia, the MEA (Master Electricians of Australia) and NECA (National Electrical & Communications Association).
You'll find we're honest, transparent and priced to please. We always give lifetime guarantees on all our labour and an extended warranty on all the parts we use. If you want an electrician to install a ceiling fan in your Sydney's home, call us on 02 9807 7408 today. You could also email us if you prefer, via this website. Read Less
Ceiling Fan Installs for New & Replacement Fixtures
When it comes to installing a ceiling fan of any kind, you're going to want to turn to an electrician for help. This includes brand new fans, where brand new mounting hardware and wiring will be needed, as well as replacement fans.
Many homeowners think that it should be a simple swap job if they are replacing a ceiling fan, but in reality, these can still become complicated. An electrician will check to make sure the wiring to the fan is still in proper condition. They will also confirm that there is adequate support in the ceiling itself for the new fan.
In some cases, you may not even need to replace your ceiling fan. It just might need some repair work instead. Here are some signs that you need an electrician:
Flickering lights

Shaking and rattling

Sounds when turned on

Dimmers no longer work

Speed variation not working
How Long is the Installation Process?
No matter the project type, it shouldn't take long for you to get up and running with a new ceiling fan in your home. For a brand-new fan installation, an electrician should take between 2-3 hours on average to complete the job. This includes running new wiring, checking ceiling supports, and installing a new switch on the wall to allow for operation.
The replacement and repair can take much less time. In most cases, a swap out project can take an hour in total to complete, assuming that the electrician can use the same electrical boxes and wiring that are already in place. Repairs, or trying to salvage an existing fan, will vary since it depends on what is wrong with the unit and how extensive the repair work is.
A few factors can slow the process down overall. One is if your ceiling is overly high or the fan is difficult to reach. Another is whether there is adequate access to the ceiling from an attic or loft space to run new wiring from.
What Does it Cost to Install a New Ceiling Fan in my Sydney's Home?
This is going to be a factor of several line items on any estimate. The first is the cost of the actual ceiling fan. Units range in price based on size, design, and features and can fall anywhere between $100 and $800 or more.
There are also costs for the electrician's work itself. That will be priced out with a call out fee, which covers the electrician's trip to your home or office, and then an hourly rate for the time spent on the actual installation work.
So where does this land you when it come to price? A typical replacement with supply and installation will run, on average, between $300-$500. Go for a more intricate, elaborate, or ornate fan, and you will see those numbers rise, too.
How to Choose an Electrician for Your Fan Upgrade Project
With so many electricians in Sydney touting that they can take care of all your electrical needs, how can you choose the best provider? There are actually quite a few clear criteria that will narrow down the competition quickly for you.
Always ask how long a company has been in business for in your locale. You don't want to work with someone who is new to the field and perhaps less experienced than other tradies out there. You also don't want to work with someone who isn't local to you and will take longer to get in touch with if things go wrong or your need help down the road.
With experience out of the way, you can also look at reputation and social proofs. Go online and look at sites like Facebook and Google to see what people say about a company and their experience with them. You can also check the electrician's website for testimonials and/or ask them directly for customer reviews or referrals.
Why Choose Scott Electrics
When it comes to quality and reliability, Sydney has come to trust the workmanship from the team at Scott Electrics. We've installed countless ceiling fans throughout Sydney and the surrounds, and we stand by our work on every single one of them. We offer a lifetime guarantee on our workmanship and add an extra year to any manufacture warranty when you buy your ceiling fan through us.
We can also help you choose the right ceiling fan for your space so you have adequate cooling at a price you can afford. Scott Electrics takes customer service seriously and uses its over 75 years of experience to do every job right the first time.
Install or replace your ceiling fan and cool things off again by calling us on 02 9807 7408.
Looking for more bright home solutions? Explore our services below:
Frequently Asked Questions About Ceiling Fan Installation in Sydney
Why Choose

Scott Electrics
We have a reputation for excellence, providing flexible and prompt residential and commercial electrical solutions throughout Eastern Suburbs Sydney and the surrounding areas.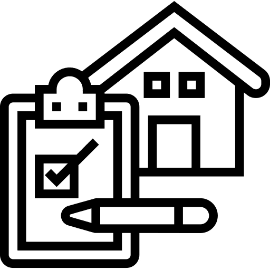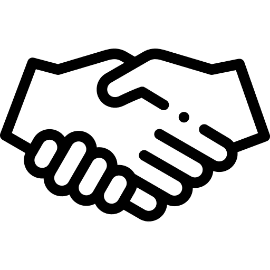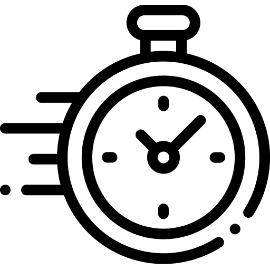 Request a Quote Within 24 Hours