Sydney's Most Trusted LED Downlight Installation Service
Proper lighting can make a huge difference in your home or business space.
Being able to light things up for better visibility is important when designing a home layout. But not all homes come built with downlighting, or ceiling lights. Instead, they leave it up to the home owner to distribute table lamps and use natural window light to get the intended effect – and it's never a bright idea.
Adding LED downlights is an ecofriendly and affordable way to bring your lighting up a notch for the perfect illumination solution. Best of all, you don't have to worry about making things too bright since these can often be coupled with specialised dimmer switches (and even mobile apps) that give you complete control over the level of lighting in your space.
Scott Electrics is a premier provider and installer of LED downlights across Sydney and the surrounds. We've been helping homeowners light things up for over 5 years using over 75 years of combined experience to get things just right for their spaces.
From your first call to our Sydney office, you'll be in great hands dedicated to the best in customer service. We'll explain everything you should expect throughout the process, help you choose the right fixtures for your project, and provide timely, on budget service that you can count on. For more information, call us on 02 9807 7408.
The (many) benefits of LED downlights
LED lights work differently than most traditional lightbulbs. Instead of burning a filament, like in an incandescent bulb, LEDs pass an electrical current through a microchip which then lights up the Light Emitting Diodes, or LEDs, inside it. 
The benefits to this kind of lighting are manyfold, first of which is their longevity. Since you aren't burning a filament or a gas inside, LEDs last much, much longer than other forms of lighting. In fact, they can last up to 25 times longer while producing light 90% more efficiently. And while they'll be out of the way on your ceiling, you don't have to worry about them getting hot to the touch, either. 
In addition, LED lights:
Save costs due to rare replacement rates

Provide brighter and dimmable light options

Run at lower temperatures for energy efficiency

Lower electric bills by using less energy overall

Come in traditional and modern fixture styles
LED lights also come in a wide range of temperatures, measured on the Kelvini Scale. With a range from 2700K to 6500K, warmer light colours are at the low end of the scale, while brighter and whiter looking light comes at the top end of the scale. So not only can you get energy savings and a sleek looking fixture, but you can also control the type of light that is emitted in your space.
Are LED downlights difficult to install?
They aren't difficult for our trained professional electricians, though the DIY route is dangerous and potentially expensive. First comes the measuring, where your electrician will map out on the ceiling the exact placement of the lights based on even spacing, overhead lighting needs, and seating areas. From there, they can mark where to cut into the sheetrock to install the fixtures.
For a series of downlights, the electrician will wire them in such a way that you can control them from the same light switch for a seamless experience. For LED downlights, the lights themselves are built into the fixture, making the installation straightforward without the need for extra bulbs.
Depending on how high your ceiling is and how accessible the space above it is, which adds to the complexity, it can take between 30 minutes to up to 2 hours per light to install. For a typical room that requires six lights installed for adequate lighting, you are looking at an average of 3-5 hours for the entire project once things are underway and measured out.
The cost of installing LED downlights in your Eastern Suburbs home
How much a project like this costs will be a factor of how many lights you are having installed.
A typical living space will require six LED downlights to brighten the space properly, but this can vary depending on layout and personal preference. A single LED downlight can cost between $50-$200 depending on how large the fixtures are, while dimmable fixtures may be a bit pricier.
Then there are the costs of the actual installation and labour for the electrician. Some will provide packages on the parts and labour if you purchase both from the same vendor (as opposed to buying your own lighting). You can expect to pay $45-$65 per downlight for the installation, on average. Note that some electricians will charge by the hour instead, so it is important to get a quote specific to your project requirements.
Call Scott Electrics to light up your Sydney home
LED downlights are a great way to add light and efficiency to your home at the same time.
At Scott Electrics, we're experts on installing all sorts of LED lighting, including downlights, so that homeowners can be more comfortable in their spaces. We only use the highest quality parts and fixtures, Australian made wherever possible, so you can count on your lights to last for years to come.
What's more, we back all of our work with a lifetime guarantee on labour and even extend the manufacturer's warranty by a year when you purchase parts and fixtures through us. Scott Electrics' experts also offer consultations and solutions to help meet any budget, design, or deadline you have to work with.
Call us on 02 9807 7408 to learn more and request an appointment today!
Looking for more bright home solutions? Explore our services below:
Frequently Asked Questions About LED Downlight Installation in Sydney
Do LED lights use a lot of energy?
Compared to regular incandescent light bulbs, they LED bulbs use 80% to 90% less energy when turned on. This makes them MUCH more efficient to use when it comes to your electric bill. It's also worth noting that LED downlight bulbs last 25 x times longer than incandescent, so you'll likely not need to worry about replacing bulbs or the lights going out anytime soon.
Do LED lights work with a dimmer switch?
You'll need a special electronic dimmer switch to control them, but the short answer is yes, you can use a dimmer with these new lights. You'll also have to make sure that the bulbs and/or fixture support dimming, but there are plenty on the market that do so this shouldn't be a problem.
Can you swap current can lights for LEDs using the same holes?
Yes! An electrician can measure the size of your current lights and replace them with fixtures that accommodate an existing space. They can also update the wiring up in the ceiling to make sure it is all up to code when they do the work.
Are LED lights brighter than incandescent lights?
Not necessarily. The best practice for this is to look at the number of lumens, or the amount of light produced, between the two. It's totally possible for an incandescent bulb and an LED light to produce the same lumens even if they are different sizes.
I have halogen lights. Can I change to LED instead?
Yes, but how you do this will depend on the fixture. In most cases, you can simply swap out your halogen bulbs for LED bulbs in, for example, a table lamp. For a downlight, we'll have to be sure that LED lights are compatible with an existing unit. Otherwise, we can swap out the fixture for one that has built-in LED capabilities.
Why Choose

Scott Electrics
We have a reputation for excellence, providing flexible and prompt residential and commercial electrical solutions throughout Eastern Suburbs Sydney and the surrounding areas.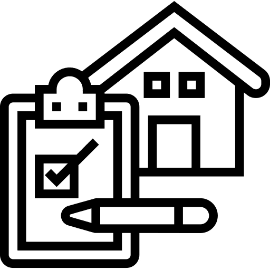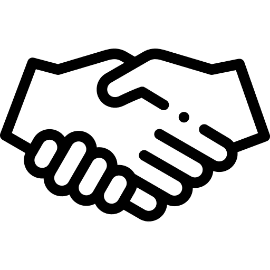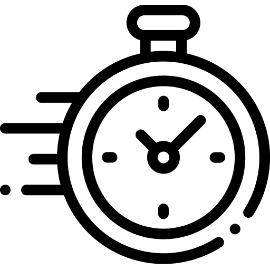 Request a Quote Within 24 Hours