Getting a new TV installed shouldn't be a hassle – but wall-mount installation is (much) easier said than done.
The challenge of raising a 50 inch, 65 inch, or 75 inch device,, accurately centering, and installing level on the wall of your choice without cords running all over the place or accidental damage can pose a challenge to homeowners.
What's more, with the limitations on electrical work that homeowners can do themselves, many resort to propping their new flat screens up against a wall or on a less-than-sturdy console table that starts to sag over time.
It doesn't have to be this way!
Your home TV set up should be a place of relaxation and enjoyment, and with a professional electrician, you can get your unit up on the wall, wiring and mounts included, in just a few hours. The best part is you can also turn to your electrician to help you mount speakers throughout as well for a truly cinematic experience.
The team at Scott Electrics has over 75 years of combined experience, and television installations are just one of the many tasks that we have come to provide service for throughout Sydney. If you've been putting off your tv installation, wait no longer.
Call us on 02 9807 7408 today to book your appointment.
When to install your TV on a wall
Sure, not all TV's need to go on a wall, but there's something undeniably luxurious about a wall-mounted screen.
Many smaller units are perfectly fine on the stands and console tables. But larger screens designed for a premium sports or movie watching experience will view better at the correct height, often only achievable by hanging on a wall. Plus, many of these units are too heavy to be supported adequately on most furniture, meaning that you'll need to spend big to hold up your new purchase.
If they're too big for a table, how on earth are they okay to hang on walls?
It all comes down to the brackets and mounts that are used. A licensed installer will know how to check for studs, provide a mount that is right-sized for your screen size and unit weight, and hide all of the cords neatly in the wall while they're at it. The end result is a professionally designed space that you'll love.
How long does it take to hang it?
With the right tools and number of people to get the job done right, it should only take a few hours to install your new TV. That includes everything from installing the mount, running cables and wiring, and hanging the TV itself. If you have an existing TV in place that needs to come down first, that could add to the time the entire project takes, as is also the case if your current mount needs to be replaced.
How much does the installation cost?
Electrical work is usually priced out as a function of a few key factors.
First is any applicable, one-time call out fee to come to your home and start the job. Second is any additional equipment you need to purchase, such as a mount or electrical boxes and enclosures, through the electrical installer to make sure the job is done right.
Finally, electricians typically charge for labour at an hourly rate, capping off at however long it takes to get the job done correctly. A quote provided at the start of the job should outline the call out fee, parts, and estimated number of hours it will take to give you a good idea of costs. Overly large devices (those 80" or higher) may require two technicians to get the job done safely, which can add to the cost as well. That said, the average cost for TV installation in Sydney is $300-$500.
What to look for when choosing an Eastern Suburbs TV installation electrician
TV mounting is definitely not a DIY project, whether you're thinking about trying to mount a unit yourself or wondering about wiring. In fact, it may be illegal to wire a television yourself. However, you can turn to a trustworthy and experienced electrical service to take care of this for you in just a few short hours.
Another benefit of using an Eastern Suburbs electrician is that they can also install any speakers or surround system components in your walls and ceiling as part of the same job. This can cut down on call out fees. It can also make sure that everything is wired properly to the back of your TV the first time.
When choosing an electrician, look for one that has plenty of experience hanging and installing televisions. This is a nuanced job that requires attention to detail to make sure the TV is level, centered, and positioned at a comfortable viewing height.
You can also ask a few of these questions to help narrow down your search:
"How many years have you been in business?"

"Are all of your technicians licensed and insured?"

"Do you provide mounts or do I need to purchase that separately?"

"Have you installed this size television set before?"

"Will you need to bring extra people to safely do the job?"

"Do you have customer references you can share with me?"
Why choose Scott Electrics
When it comes to convenience, no one will get your television up and running faster and better than Scott Electrics. We're savvy with all things electrical,  including the mounts and speaker systems that go along with them. We want you to enjoy your new purchase as soon as possible and can book an appointment for a hassle free install at your convenience.
What's more, all of our workmanship is guaranteed so you don't have to worry about quality. We're a Sydney-based team looking to help Sydney homeowners with all their electrical projects and installs. To learn more or to book a job, call us on 02 9807 7408 today!
Looking for more bright home solutions? Explore our services below:
Frequently Asked Questions About TV Installation in Sydney
Do I have to hang my brand new TV?
Not necessarily. It is always best to look at what the manufacturer recommends for the best viewing experience. But keep in mind that many console tables will have a weight limit, and while today's modern screens are slim, they aren't always lightweight.
I want to angle my TV. Is that possible with a wall mount?
Yes! There are many different kinds of mounts. A standard, or flat mount, will get the television up on the wall properly but without any movement. Another upgraded option is to go with a tilt or swivel mount. These are better suited for smaller televisions due to the weight they can hold, but they will allow for a bit of movement. A full-motion mount will allow for a better range of motion to suit your viewing angle or subvert sun glare as needed for even large appliances.
Can you hang it n a brick wall?
Yes! If you have a feature wall in your home that requires tv installation, we can certainly mount your television. Keep in mind that this may require special equipment and tools to do properly since the material is different than traditional sheetrock. In the event that we cannot hide the wires in the wall itself, we will work with you on other options including concealed cabling that can still have a finished look.
Why Choose

Scott Electrics
We have a reputation for excellence, providing flexible and prompt residential and commercial electrical solutions throughout Eastern Suburbs Sydney and the surrounding areas.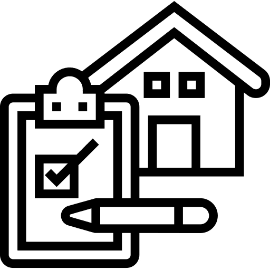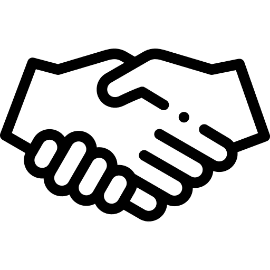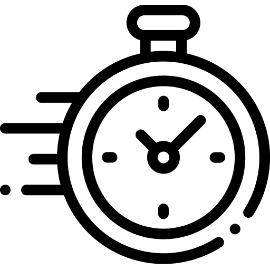 Request a Quote Within 24 Hours